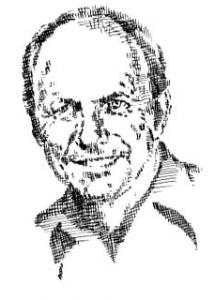 2001 Hall of Fame Inductee
Considering all that Karl Tucker has accomplished during his distinguished career, it is appropriate that he take his place in the BYU Athletic Hall of Fame, perhaps particularly so on the 20-year anniversary of him guiding the Cougars to BYU's first outright NCAA championship.
Tucker, who graduated from BYU in 1952 after playing baseball for the Cougars, took the helm of the BYU men's golf team in 1961. Working at a university that experiences months of cold weather and snow, in a state that had only eight golf courses at the time, Karl had far from ideal conditions with which to attract promising young golfers.
But in 31 years of coaching, Coach Tucker not only created a winning tradition at BYU, he built a national power. Karl and his Cougars clinched 19 Western Athletic Conference titles, 143 team championships and 101 match play wins. At the NCAA Championships his teams accumulated 13 top-five finishes, eight top-threes and two runner-up finishes. In 1981, Coach Tucker's team won the national championship, the first outright NCAA title for any sport in Cougar history. BYU became only the third cold-weather school to ever win the title.
Karl recruited and mentored some of the best golfers in the country, coaching 14 WAC Players of the Year and 13 WAC individual champions. In 1979 and 1980, he coached Bobby Clampett to back-to-back Fred Haskins Collegiate Player of the Year awards. He mentored an amazing total of 69 All-Americans, including nine First Team honorees. Three of Karl's players have been named PGA Tour Rookie of the Year: John Fought, Pat McGowan, and Keith Clearwater. He also coached the legendary Johnny Miller.
Recognized as WAC Coach of the Year 13 times, Tucker was voted 1981 NCAA National Coach of the Year by the Golf Coaches Association of America (GCAA). He has been inducted into the GCAA Golf Coaches Hall of Fame (1983), the Utah Sports Hall of Fame (1992), the SUU Summer Games Hall of Fame (1995), and the Utah Golf Hall of Fame (1998).
Among other awards, Karl has received the Dale Rex Memorial Award (given to the person considered to have contributed the most to amateur athletics in Utah); the Utah Golf Association Gold Club Award, for outstanding contributions to golf in the state; the Bob Polsen Award, for his role in the success of the University of Utah Hospital Open; and the Rolex Honor Award, for his outstanding service and contributions to men's collegiate golf.
Karl is married to the former Joanne Eliason. They have four children and seven grandchildren.